About me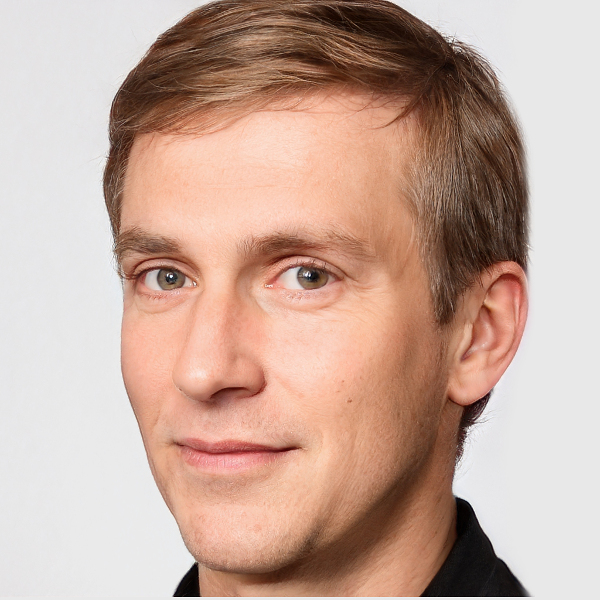 My name is Thomas Keeper. I was born in Manchester UK in 1981. My uncle Jorge Hamplin was a insurance agent and I was helping him in the office as teenager. It was my first contact with the insurance industry.
During high-school I went to United States for a students exchange and I meet there young girl named Eileen and this event changed my life forever.
As a young man, I did not have insurance in my future. I treated help in my uncle's company as a way to earn small amounts for my own expenses.
My parents raised me conservatively and were not in the habit of pampering me with pocket money. I had to work for my own whims.
Basically, I associated my future with engineering studies in the field of computer programming. In the 90s there was a young field that was dynamically developing.
Due to the fact that I liked math and physics more than history and music – my interests were directed towards the exact sciences.
From engineer, through art studies to insurance company
She was studying on other campus but I very liked her so I decided to follow in her footsteps and study English literature and history at the same time and was also interested in art.
The rest, as they say, is history. During my first year at my school, the main teacher asked me to come and visit him. I came to learn English and to my amazement, the teacher was so nice and so good in teaching that was it. We became good friends and I became a student of Eileen.
I decided that I wanted to become a journalist like her. Since then, we went around the world together and became friends and I was happy to be there for our first interview. The next year, at a meeting about a film which he was promoting in the US, I asked him to take me to America for an interview. The interview was in a restaurant in Los Angeles called The Hollywood Cantina.
The interviewer said that I could come for two days to speak with the filmmaker about the film. On the way back, I saw the interviewee, Eileen, with some of her friends and we became good friends. At a party at her home at the end of the week, we took some wine and a cigar with us and we went to the Hollywood Cantina. There, we had a wonderful time at the Hollywood Cantina while the crew shot the movie we wanted to shoot.
When the film came out, it was great. I saw it in my local newspaper and it was an important movie, so I went to work and I got a job in a film house in Los Angeles. The next thing I know they told me they had a writer for English.
I was the first English film to be shot in Los Angeles.
During my last years in England, I saw a friend that I had been living with in Germany. During my time there I had a long discussion with this guy that he was working with and at the end of the conversation, he told me that his name was Thomas Keeper. I told him who he was and that we were friends. I had never met Thomas before.
I did a lot of writing for my books in Germany. When I was in America, I went to work for one of the big English magazines called American. When the news came that I was going to be in a French TV show called "Scoop," which was about a detective in the French police force, I had the opportunity to write that for the show.
After "Scoop" had aired in France, I moved back and was able to come to the UK at the age of 26.
In my late teens, I took a very important part in the production of the TV series "Barry Bonds" and that was because I was very good in the English language. I have never done anything similar to writing in English. I used to come back from filming in the American show, as I had a good relationship with the producers.
I was the writer of one of the scenes in the episode "Barry Bonds" with a real British actor, David Niven. That scene was the first of many of his. The scene was a very interesting story.
One of the most memorable scenes in the show "Barry Bonds" was on the first episode, when Barry meets the police officer and has to prove that he is in the wrong and that he isn't an impostor who committed the crime because he has a fake ID.
I had written the scene in the episode as well.
When "Barry Bonds" started in the US, I was working on an adventure story, and I wanted the story to look like a real adventure story, in fact, the whole series is based on such an adventure story.